An investigation is underway in cooperation with the company with the Hong Kong government. Hong Kong authorities on 2/3 released a press release about investigating the death of a man after 2 days of vaccination Covid-19 of the company Sinovac (China). This 63-year-old man was vaccinated on February 26, hospitalized with Queen Elizabeth after having symptoms of shortness of breath on February 28 and died the same day.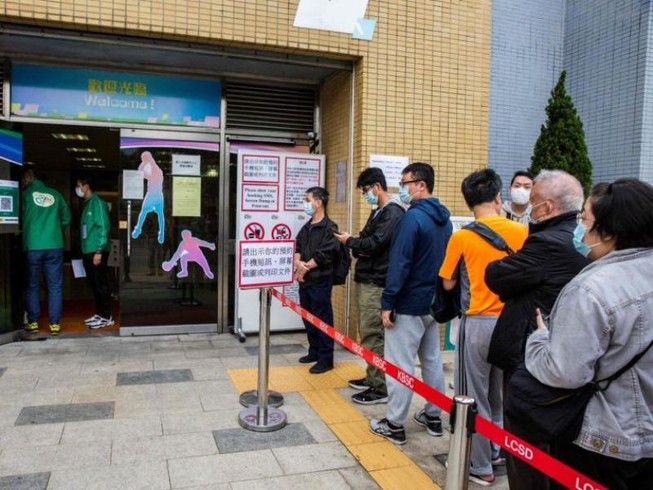 The men suffered from chronic diseases, such as diabetes, high blood pressure, and chronic bronchitis, the hospital side said. When admitted to the hospital the patient was awake, but had difficulty breathing and was markedly worsening.
The Hong Kong Department of Health also said that the special zone government was very interested in this incident, but confirmed that it is currently unable to determine whether the case is related to the vaccination or not. Currently this agency is continuing to collect documents to conduct investigation and evaluation.
Meanwhile, a spokesman for Sinovac R&D, a subsidiary of Sinovac Company, said that they have contacted the Hong Kong authorities and will actively coordinate with the regional authorities to investigate the case with the desire results soon.
A panel of experts from Hong Kong today (March 3) will meet to evaluate the cause of this man's death.
Dr. Ronald Lam Man-kin of the Hong Kong Department of Health said that the expert panel will review the case and publish the report at an appropriate time. He also said that Covid-19 vaccination is still recommended because the benefits outweigh the possible risks if not administered. Therefore, Hong Kong will not stop vaccination.
Data released by the Hong Kong government on March 2 shows that more than 40,000 people here have been vaccinated with Sinovac since February 22, while more than 254,000 have registered for the injection.